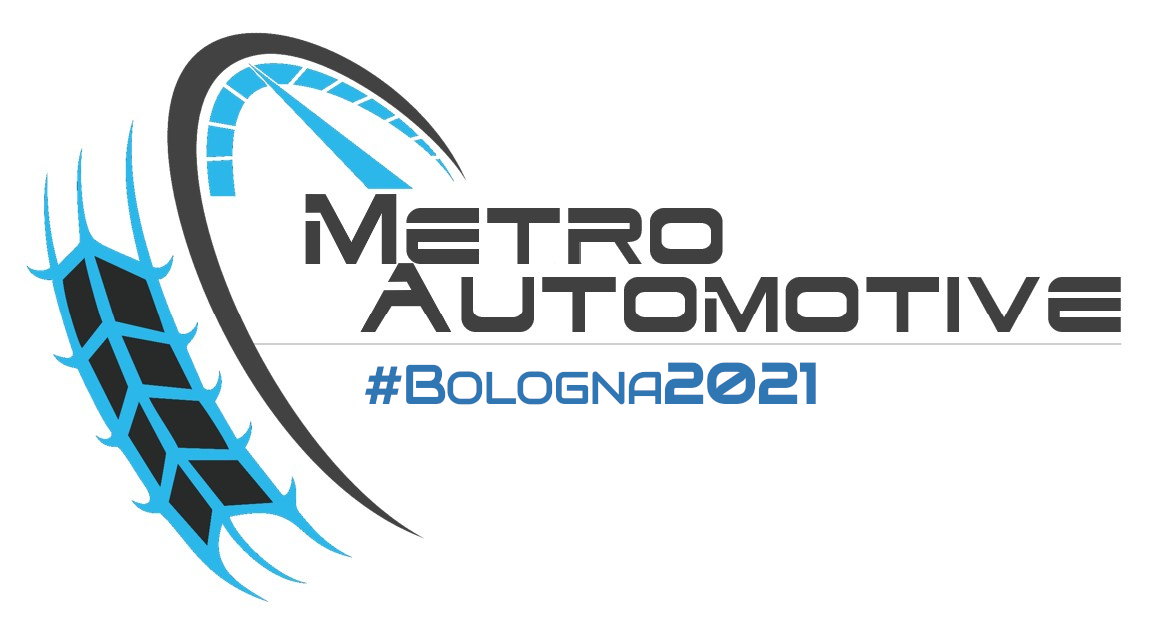 2021 IEEE INTERNATIONAL WORKSHOP ON METROLOGY FOR AUTOMOTIVE
---
The 2021 IEEE International Workshop on Metrology for Automotive (MetroAutomotive 2021) aims to be a solid reference of the technical community to present and discuss the most recent results of scientific and technological research for the automotive industry, with particular emphasis to applications and new trends.
Attention is paid, but not limited to, new technology for metrology assisted production in automotive industry, sensors and associated signal conditioning for automotive, and calibration methods for electronic test and measurement for automotive.
The program is designed to raise the interest of a wide group of researchers, operators and decision makers from metrology and automotive fields, by presenting the most innovative solutions in this field from the scientific and technological point of view. The Workshop covers all aspects of the segment focusing on electrical vehicles, connected autonomous cars and related mobility.
Important Update: IEEE MetroAutomotive & COVID-19
The safety and well-being of all conference participants is our priority. Please know that our thoughts are with those affected by the COVID-19 outbreak.
In response to conditions caused by COVID-19, IEEE MetroAutomotive 2021, scheduled to be held in Bologna, Italy on July 1-2, 2021 will now be held virtually. This offers a wider range of participation for authors, speakers, and exhibitors to present their research and products around the world.
The online platform will be a virtual environment where the attendees can present the paper and can participate in all sessions and activities.
Registration and exhibitor fees have been reduced. Take advantage of the reduced rates while they are available!
LATEST CONFIRMED PARTICIPANTS
Recently confirmed participants for IEEE MetroAutomotive 2021 include companies and organizations such as: AVL, Ferrari, Maserati, Webasto Group, Stellantis N.V.

Don't miss the opportunity to attend IEEE MetroAutomotive 2021!
Call for Papers
The Conference Program Committee is inviting Extended Abstracts (from 3 to 4 pages) for the MetroAutomotive 2021 Workshop, 1 – 2 July, 2021.
Interested researchers, academics, practitioners and industry partners are invited to submit extended abstracts for the Workshop. Papers that involve joint authorship with students, industry and community partners are encouraged. Early career researchers and research students are also encouraged to contribute papers.
Accepted papers will be submitted for inclusion into IEEE Xplore.

Special Session Proposal Deadline
Extended Abstract Submission Deadline
Extended Abstract Acceptance Notification
Final Paper Submission Deadline
Surrounded by hills, Bologna's city center is still much as it was during the Renaissance with handsome red-colored buildings, medieval palaces, porticoed streets with covered walkways and marbled floors, and the enchanting leaning towers of Asinelli and Garisenda.

Bologna provides the best of several worlds. It has beautiful piazzas, churches, and museums; it's an important commercial center; a thriving university town filled with cafes, bars, and nightlife; and a gastronomic heaven, famous for its pasta, sausage, cheese, and wine.
MAIN TOPICS
---
Electronic instrumentation for automotive
Automatic test equipment for automotive
Sensors and sensor systems for automotive applications
Wireless sensor networks in automotive
Automotive instrumentation and telematics
Diagnostics
Standards for automotive instrumentation
Legal and ethical implications of metrology in the future automotive field
SPECIAL SESSIONS
---
Special sessions have the main aim of creating a mini-workshop on a specific topic, where researchers working on the same argument can make knowledge, familiarize, exchange ideas, create cooperation.
ANNOUNCEMENTS AND INITIATIVES
---